AGV Temporary Guarding
With Automated Guided Vehicles becoming more prevalent in the workplace roles originally filled by a human operator will change from physically doing the work to supervising robotic processes. Where a human may need to interact with these systems a requirement for temporary guarding based on a risk assessment may be identified.
Access into these guarded areas by a person will need to be controlled and a safe state ensured before entry. Fortress's interlocks are the ideal choice for Temporary guarding. Our range of mechanical or Electrical interlocks provide a high level of flexibility allowing them to function in a temporary environment while maintaining a high level of Safety.
⭕ Click on the different sections of the AGV Temporary Guarding application below to learn more about the Fortress solution! ⭕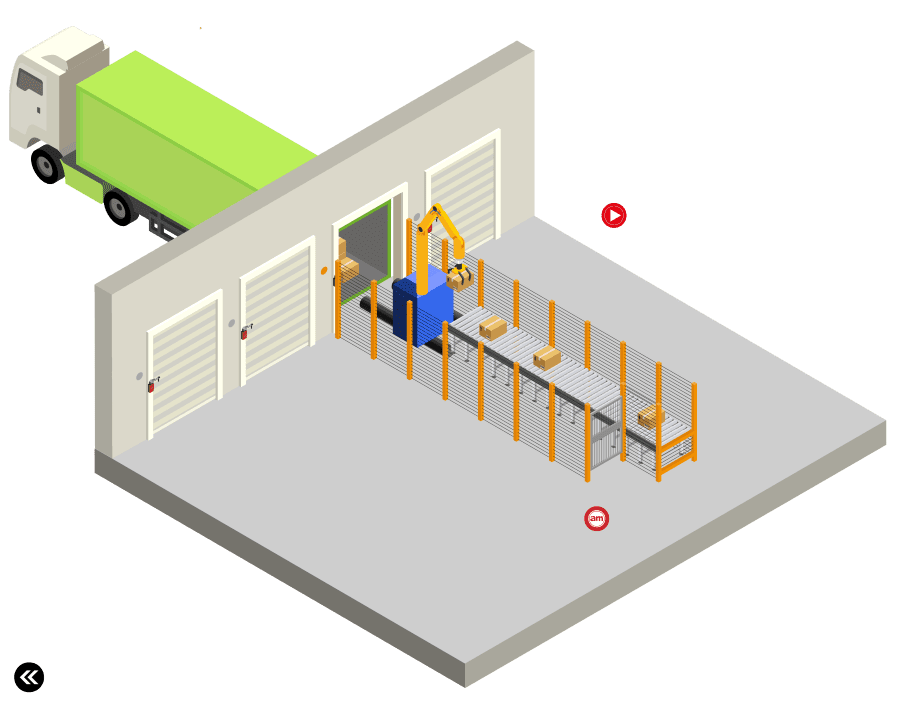 Heavy Duty Guard Lock - Slimline
Our Slimline range is ideal for fitting onto small profile guarding. It is lightweight and has an easy to disconnect connector type. Our customizable wiring allows for easy installation.
Temporary Guarding
The guarding around the machine is on wheels to enable quick and easy movement. This temporary guarding protects personnel from the machinery and needs to be adjustable for dynamic working requirements.
Fortress products are customisable to be suited for all types of guarding, protecting personnel and machinery in different situations.
Key
Hover over the icons to find out what type of information they contain!
Heavy Duty Interlocks 
amGardpro Range
Trapped Key Interlocks 
mGard Range
 Medium Duty Interlocks 
tGard Range
Safety Standards Articles 
Click here to view related standards articles written by our safety experts!
Video Link 
Click here to see related animations / videos!
View PDF Version 
Click here to see PDF
Back Button 
Return to main scene