Fortress has acquired the product ranges of Fluidsentry PTY Ltd, launching as Fortress Fluidsentry.
This range of monitored valves and pressure sensors provide the highest level of safety in fluid power applications, up to and including PLe, SIL 3 and Category 4 requirements. This new range will complement Fortress' existing products by allowing us to provide more complete solutions in an even wider range of applications which use pneumatics and hydraulics to power machines.
Fluidsentry was founded in 1997 by Hodges after witnessing many preventable workplace accidents, he had a passion for safety and was part of the Australian Standards committee for machinery safety and the founding member of SERCA. Sadly, Murray passed away in late 2020 having transferred his expert knowledge to his sons, Jason and Ryan, allowing them to continue his goal of improving workplace safety.
Fortress is delighted that Jason and Ryan will be joining the Fortress family and will be launching the Fortress Fluidsentry range.
Jo Smith, Managing Director of Fortress – "We are really excited to welcome the Fluidsentry range and bring them into the Fortress Family. Fluidsentry have a proven track record over the last 20 years in delivering the highest level of Safety for Fluid Power applications. This plays a huge part in our strategic plans to support customers bringing them the best safety solutions in an even wider range of applications".
To request more information on any of our solutions, including pneumatic and hydraulic safety, please contact your usual Fortress or Fluidsentry representative or email sales@fortressinterlocks.com or click the download button below to view our latest brochure.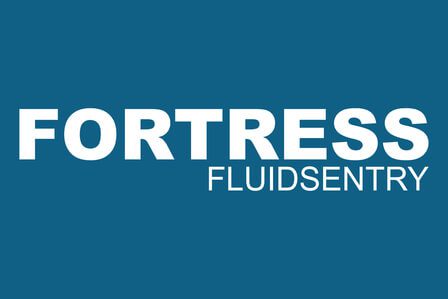 Type : pdf
Size : 4.68 MB