Enclosed Spaces & Restricted Access In Steel Production
Click on the highlighted areas below to learn more about safeguarding enclosed spaces and how our networked interlocks may benefit you.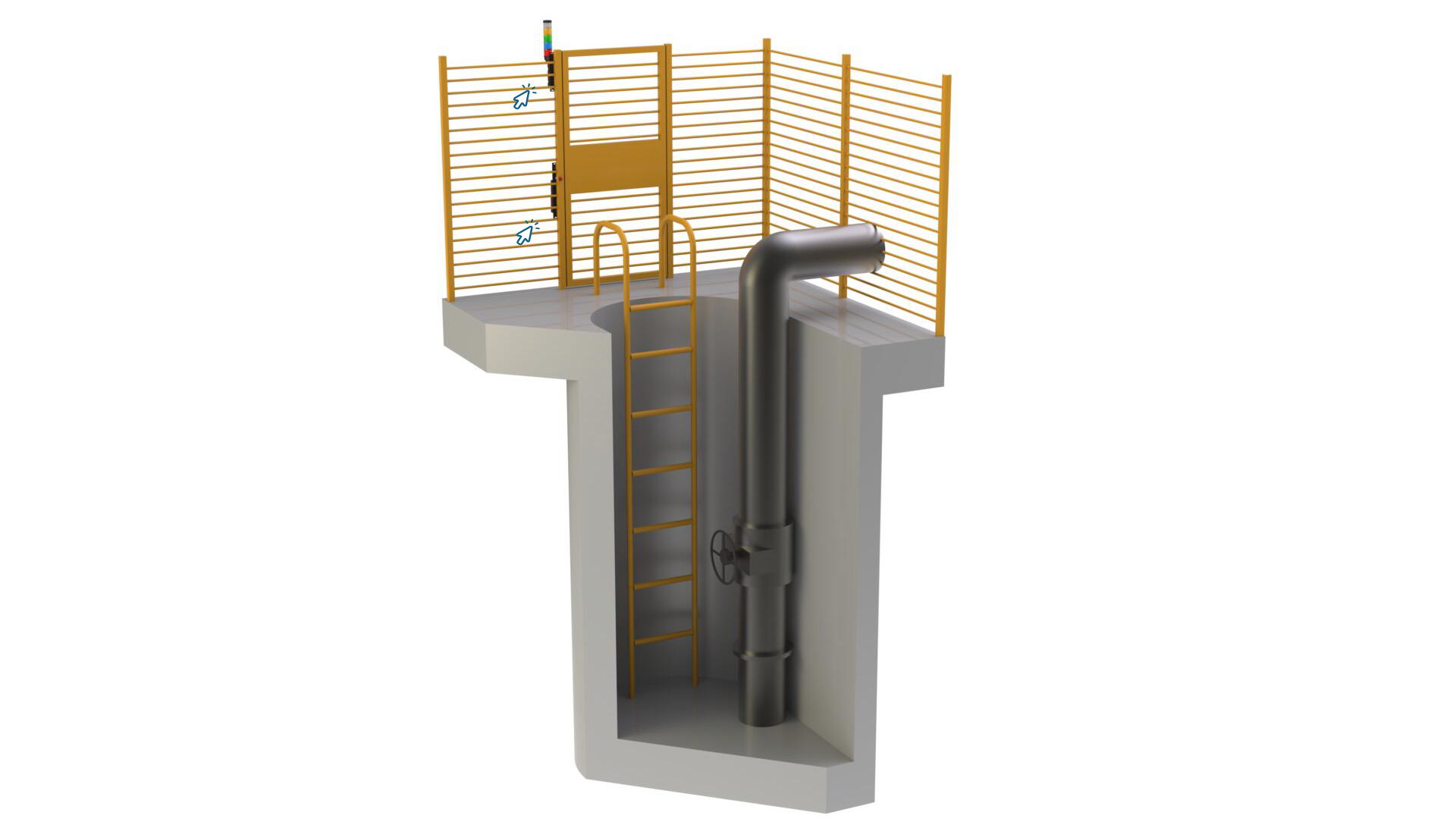 Custom I/O Modules
High-density non-safe I/O can be time consuming to set up and install. Long cable lengths further increase project costs. Whether I/O is integrated or cabled externally to the I/O module, the flexibility of Fortress solutions makes connecting devices simple.
Networked Interlocks with Access Control
The Networked Interlocks range offers direct communication to Ethernet/IP & CIP Safety or PROFINET & PROFIsafe based systems for industrial safety and control.
Validation of safety functions on networked interlocks can be achieved at a fraction of the time and cost with the safety modules inside the Fortress device reducing the effort required to individually test each safety input and output.
Enclosed spaces typically have very poor visibility, and knowing who has entered these spaces can be challenging. That's where you might need a permission-based RFID-based access control system. The RFID access control system from Fortress is designed around the right person performing the right task. With a permission-based RFID system, access permission can be assigned to specific users at specific times. This level of control not only improves process control, but can enable key insights into who is entering safeguarded or enclosed spaces, when they are entering, and how long a process was in downtime.
Data can be easily configurable on its own web-based dashboard and exported for analytics. When equipped with this new array of data, minimising downtime becomes a simple, well informed process as frequent causes of slow maintenance can be highlighted with ease. RFID access sits as a feature alongside safe and non-safe control I/O in any EtherNet/IP or PROFINET enabled Fortress device saving on cabinetry or panel real estate, greatly reducing costs for both cabling, hardware and installation.
This flexibility allows systems to be fully scalable (starting from a single unit), interface with external devices (e.g., a gas detector), fulfill the highest level of safety requirements up to PLe, include emergency egress functions, and include a full trapped key system too.