High-Level-Coded with Operator Controls
"Are you looking for integrated RFID monitoring on your operator controls, monitoring switch or guard locking device?"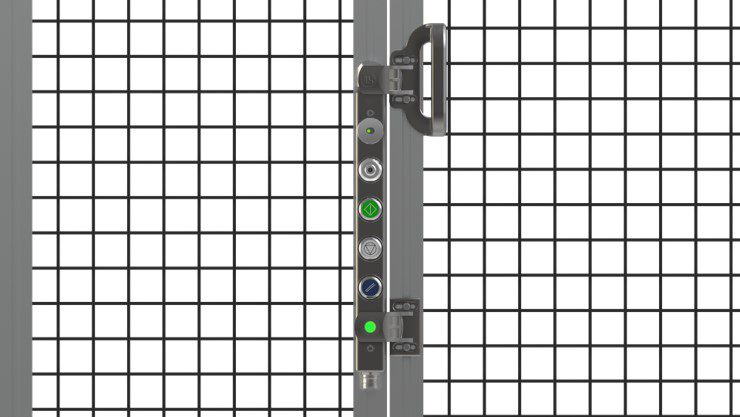 The team at Fortress have developed tGard High-Level-Coded (HLC), an RFID solution which integrated into the medium duty range of operator controls and guard locking, tGard to create
tGard HLC
Design solutions to meet the needs for functional safety and operator controls
Guard locking – Escape release – Proactive Inhibit functions – Emergency stop – Request to enter – Manual reset – Teach mode selector – Indicator lamps
and now with designed-in RFID non-contact technology…
---
Looking for a non-contact switch with integrated operator controls?
Combine your non-contact with machine operation essentials such as a manual reset, emergency stop, or indicator lamps. There's a whole host of elements to choose from. Follow this link to learn more 🔗
✅   High level coding on the sensor to detect guard opening
✅   High level coded sensors can be retaught if lost, broken, or replaced
Left image: non-contact circuit closed with indicator light green; right image: circuit opened with indicator light red
---
Looking to achieve PLe on a Guard Interlock?
An RFID sensor can be easily integrated into a guard locking solution to monitor locking state up to Cat. 4 PLe and monitor position of the guard up to Cat. 4 PLe.
✅   Provide means to prevent product misuse. The uniquely and high-coded actuator ensures the device cannot be deceived by entering an alternative actuator into the interlock.
✅   High misalignment tolerance on the non-contact sensor to protect against vibration and guarding distortion
✅   Local status indication on the device to display non contact sensor status
✅   Install the full solution with just six fixings
---
Can I combine operator controls, guard locking and High-Level-Coded in one solution?
Yes!
✅   Solutions can be built with up to 10 modules
---
What if I have a conditional unlocking application?
Conditional Unlocking – access only possible when hazardous machine functions have disappeared
In this scenario, you will need a solution with the highest level of robustness such that control of the guard unlocking state is categorized up to Cat. 4 PLe
What is the solution? – follow this link to learn more 🔗
---