What is FRANK?
Ensuring only the right people are carrying out the right tasks is a crucial part of safeguarding machinery. Enforcing personnel authentication and permissions as part of controlling access helps reduce risk and contributes to maximizing productivity.
The integration of FRANK into automation systems using industrial networks enables the management of access control permissions.
Using the employees' existing RFID cards, FRANK allows the assignment of employee permissions, which can then be used to enforce conditions for machine operation or access.
Why use FRANK?
Unauthorised access can pose a serious risk to personnel and cause unnecessary machine downtime. Enforcing training plans reduces the risk to valuable equipment during maintenance and production tasks. However, training only is not always sufficient to prevent unauthorized personnel from requesting access to safeguarded spaces or operating controls.
Fortress RFID Access Network Keys (FRANK) can ensure locations are only accessed by authorised personnel. With the RFID reader integrated into the Fortress device, FRANK manages permissions through an industrial controller and then delivers simple inputs/outputs to the control system whilst utilizing existing ID cards.
The FRANK software logs all interaction events allowing efficiency and productivity analysis. This can contribute to wider predictive maintenance and can also be used when an audit trail is required.
Data of who, when, where and what from access events is collated to a central point within facility to allow for viewable events lists and data insights that can support efficiency analysis.
Manage Activity…
✅   Record user interactions
✅   Enact efficient permission updates
✅   Discover insights into Who, Where, When and What
…Maximise Productivity
✅ Identify irregularities
✅ Optimise processes
✅ Analyse the benefits of improvements
How does FRANK work?
FRANK can be integrated into automation systems using industrial networks. Once permission levels are set in the master software, the information is stored in a local controller which communicates with a Fortress network-enabled device (interlock or control pod) with RFID reader.
This device then communicates "access granted", "access denied" and additional input/outputs to a programmable logic controller (PLC).
The FRANK architecture promotes an adaptable design which can suit a multitude of applications, from a single cell to multiple sites, from cabinet controls to cloud-based automation technologies.
Local Controller
The Local Controller has a permissions database to ensure connectivity and is used to set up devices, locations and more.
Master Controller 
The Master Controller provides a single point of permissions management ad data collection within a facility.
Interlocks control when you can access equipment safely,
FRANK controls who can access equipment safely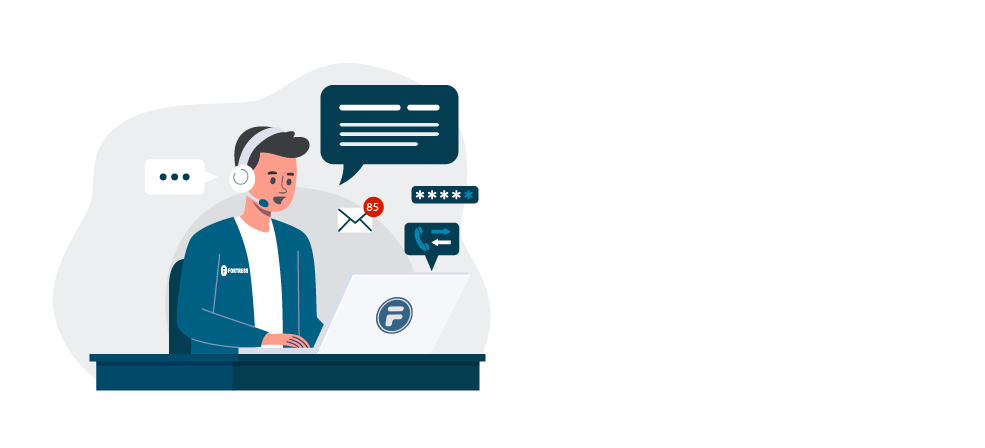 Need help?
Our team of experts is always available. Simply click the button below to get in touch