Interlocks control when you can access equipment safely,
FRANK controls who can access equipment safely
By incorporating readers to suit the existing site RFID access cards into a Fortress device and providing a software-based access approval control system;
FRANK can be integrated into automation systems with simple input/outputs to a PLC.
Data of who, when, where and what from access events is collated to a central point within facilities to allow for viewable events lists and data insights that can support efficiency analysis.
Manage Activity…
✅   Record user interactions
✅   Enact efficient permission updates
✅   Discover insights into Who, Where, When and What
…to Maximise Productivity
✅ Identify irregularities
✅ Optimise processes
✅ Analyse the benefits of improvements
Components of your FRANK Solution
Why use FRANK?
Unauthorised access to manufacturing areas can cause unnecessary machine downtime. Enforcing training plans reduces the risk to valuable equipment during maintenance and production tasks. However, access to manufacturing is often without formal controls allowing anyone to request to enter.
FRANK ensures locations are only accessed by authorised personnel, protecting uptime in manufacturing whilst utilizing existing ID cards.
Commercial RFID readers are often not robust enough for industrial environments, requiring additional wiring and interfaces between the IT network or extensive reprogramming of the PLC.
With the RFID reader integrated into the Fortress device, FRANK manages permissions through an industrial controller and then delivers simple inputs to the control system, just like a pushbutton. negating IT interfaces or complex system integration.
The FRANK software then logs all access events allowing reviews of time spent and enables productivity analysis. This can contribute to wider predictive maintenance. FRANK can also be used to monitor other environments such as inspection areas when an audit trail is desired. Simple inputs means that access to a HMI can be granted or inspections can be tracked by associating users with button presses.
Watch FRANK in action
FRANK systems can be retrofitted to any controller-based networks.
The FRANK architecture promotes an adaptable design which can suit a multitude of applications.
Watch our quick animation to learn more about this architecture and how FRANK could be the solution to your access control integration.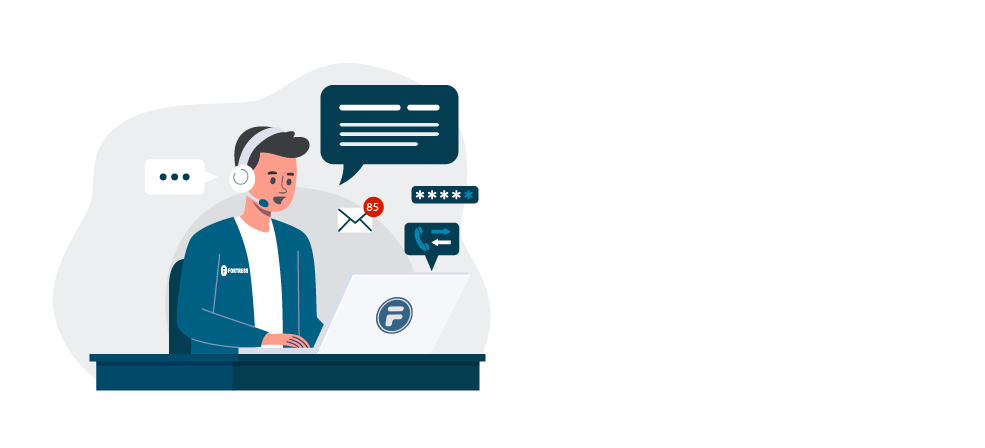 We are experts in providing safety solutions for automation
Contact us for tailored guidance and solutions for your machinery safety applications